With John Menegon on bass and Steve Einerson on piano
Saturday, January 14, 2023 at 8:00 p.m.
Doors open at 7:30 p.m.
Location made possible by The Open Space
97 Windermere Avenue, Greenwood Lake, New York 10925
TICKET SALES ARE CLOSED ONLINE
BUT THERE MAY BE SPACE AVAILABLE AT THE DOOR
This space is handicap accessible. Seating is limited, standing room tickets are also available.
Sponsored by the Hudson Valley Jazz Festival
and Jazz Passengers Music Projects, Inc.
Steve Williams grew up in Washington, DC. He continued his music education at the University of Miami. There he joined Monty Alexander's band, with whom he started to perform on the international scene. He furthered his music education in New York, with Billy Hart. Back in Washington, Williams played with Milt Jackson, Freddie Hubbard, Joe Williams, Woodie Shaw, Gary Bartz, Eddie Henderson, John Hicks, Larry Willis, Mulgrew Miller and many others. He joined Gary Thomas' band, with whom he recorded one of his first compositions, "Pads".
Then he joined Shirley Horn, who would keep for twenty-five years the same rhythm section: Charles Ables (bass) and Steve Williams (drums). Critic Don Heckman wrote in the Los Angeles Times (February 2, 1995) about "the importance of bassist Charles Ables and drummer Steve Williams to the Horn's sound. Working with boundless subtlety, following her every spontaneous twist and turn, they were the ideal accompanists for a performer who clearly will tolerate nothing less than perfection".
His music relationship with the pianist and singer gives him the opportunity to tour the world and record with such artists as Toots Thielemans, Branford Marsalis and Wynton Marsalis, Carmen McRae, Roy Hargrove and Miles Davis…
After his long collaboration with Shirley Horn, Williams moved back to New York in 2006, where he studied with Michael Carvin. He performs among others with the Slagle/Stryker Band, Paul Bollenbach, Roni Ben Hur, Larry Willis, the John Hicks Legacy Band, Bill Saxton, Bob Mover, Sara Lazarus, Ben Vereen, Joe Lovano, Eddie Henderson…
Famous for his refinement with Shirley Horn, he is also appreciated as a powerful and sensitive instrumentalist favoring the musical conversation. He pursues his music career with his own quintet, promoting original compositions by the band members. The quintet is internationally performing since 2206. Steve's first album as the leader "New Incentive" is released in January 2007 with Olivier Hutman (p), Michael Bowie (b), Donvonte McCoy (t), and Antoine Roney (s). John Hicks, Gary Bartz and Roy Hargrove are guests. The press welcome this debut as a leader with great enthusiasm.
---
Vibraphonist, composer, bassist and producer Bill Ware studied at Montclair State University and the Harlem Jazzmobile Workshop with Barry Harris. After college, Bill played bass in several regional salsa bands before joining the Jazz Passengers – the avant-garde NYC jazz septet founded in 1987 by saxophonist Roy Nathanson and trombonist Curtis Fowlkes. Ware's trio, Vibes (the rhythm section of the Jazz Passengers), kept residency for seven years at the Knitting Factory's 'Late-Night Hang,' and Ware's Club Bird All-Stars held a three-month engagement at Club Bird in Yokohama, Japan before recording and touring widely.
Bill was an innovator of the burgeoning acid jazz scene as an original member of Groove Collective, the band dominating the Giant Steps scene in New York City. While with Groove Collective, Ware was 'discovered' by renowned producer Gary Katz who introduced Bill to Steely Dan, and from 1993-95, Ware toured with the Dan for its first live dates in a generation, recording the album Alive in America along the way. Ware also led his Y2K Quartet and band Groove Thing, with saxophonist Jay Rodriguez along with his full electric band. As a sideman, Ware joined Bobby Previte's New Bump Quartet, the Rez Abbasi Acoustic Quartet, and renowned bassist and composer, Mickey Bass's New York Powerhouse Ensemble, among many other collaborations over the years.
Beyond performance, Bill has made important inroads as a composer in both contemporary classical music and film scoring. He orchestrated the Deborah Harry – Jazz Passengers songbook for performances with orchestra and has also composed three classical symphonies, multiple concerti, numerous soundtracks and other works, including several hybrid classical/jazz projects of various iconic classical works in collaboration with cellist, Sara Wollan. Ware's film compositions, alone and in collaboration with Roy Nathanson, include scores to Martin and Orloff, Raising Victor Vargas, Undefeated, Excess Baggage, Singularity, and Hal Wilner's A Tribute to Harold Arlen. He also arranged the Jazz Passengers' music for their live performances set to the Universal cult classic, the Creature from the Black Lagoon. In 2019, Ware composed an original score for the animated German, silent film by Charlotte "Lotte" Reiniger, The Adventures of Prince Achmed (1926) and in 2021 he composed and created a new original score for The Spanish Dancer (1923), commissioned by Milestone Films and the Eye FilmMuseum, to be released on BluRay in 2022.
---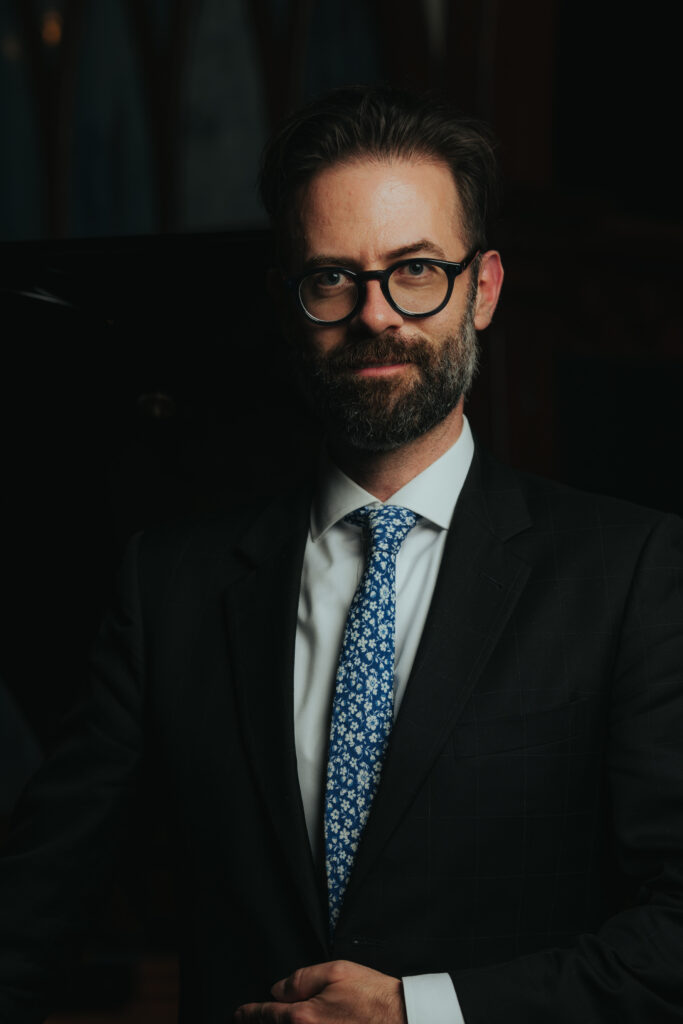 Pianist Steve Einerson originally hails from Milwaukee, WI where he spent three formative years studying with David Hazeltine. After freelancing in the Milwaukee/Chicago circuit for several years, he relocated to New York City in 2004, fresh off the heels of being selected as a finalist to compete in the national jazz piano competition sponsored by the American Pianists Association. Whether it's solo piano, small groups or big bands, Steve now finds his services in NYC in high demand and has performed at venues and jazz festivals across the country and around the world. A sampling of some of the musicians he's had the privilege of working with include Marlena Shaw, Joe Farnsworth, Philip Harper, Killer Ray Appleton, Slide Hampton, Ian Hendrickson-Smith, John Dokes, and Hilary Gardner.
---
"New York bassist John Menegon is in the line of George Mraz and Michael Moore; a harmonically sophisticated bassist with technical facility who swings hard when it's called for." Kirk Silsbee, Downbeat!
Menegon is a jazz bassist, but is also a guitarist, arranger, and composer. He began his career as a musician in Montreal playing in groups with the great guitarist Nelson Symonds, as well as pianist Vic Vogel and guitarist Sonny Greenwich. After relocating to New York City, he played bass for over ten years with two legendary tenor saxophonists, Dewey Redman and Texas Tenor David "Fathead" Newman. This experience provided a solid foundation for Menegon to continue his explorations as a bandleader, composer and arranger, and he has been composing and arranging music throughout his career. Menegon has released five CDs as a bandleader featuring Dewey Redman, Frank Kimbrough, Joel Frahm, Matt Wilson, David "Fathead" Newman, Joe Lovano, Kenny Burrell, Jack DeJohnette, Teri Roiger, John Di Martino, John Gunther, and many others. He currently plays with jazz legend Joe Lovano's "Classic Quartet" as well as numerous other stellar musicians. As an educator, he spent several years teaching in the Jazz Departments of SUNY New Paltz, Williams College, Bard and Bennington Colleges.