Meet the Porch Team
Roy Nathanson, Creative Director
Roy Nathanson has had a varied career as a saxophonist, composer, bandleader, poet, actor and teacher. In the 80's he and Curtis Fowlkes formed the Jazz Passengers, a New York City downtown jazz band who, along with Roy's Sotto Voce project, became a vehicle for a variety of his music/theatre projects and text/music experimentations. Nathanson sees JPMP as a structure to foster the creative and educational/activist goals that have been atthe heart of the Jazz Passengers' work.
Aidan Scrimgeour, Program Director
Aidan Scrimgeour is a musician, composer, and educator from Salem, MA now based in Brooklyn, NY. Inspired by the energy and talent of the local North Shore music scene, he started performing in restaurants and venues as a teenager such as Chianti Jazz Lounge and Mercy Tavern. After spending a couple of years in the Contemporary Improvisation Program at New England Conservatory studying piano performance with Hankus Netsky and Ran Blake, he graduated with a B.A. in American Studies from Tufts University with a focus in Performance and Representation. He has performed at venues throughout the East Coast, including the Freeport Folk Festival, Salem Jazz & Soul Festival, the High Point Furniture Market, ISIS Music Hall, the Salem Arts Festival, Amherst College, Merrimack College, Jalopy Theater and Club Passim.
Musician Mentors
Our team of mentors is made up of a diverse young group of performing artists: Keyanna Hutchinson, a Jamaican-American musician, composer, and producer from Brooklyn, NY and recent winner of the Next Jazz Legacy Award; Cleo Reed, an award-winning singer-songwriter, producer and creative, whose sound design work was recently featured in Jon Batiste's "American Symphony" at Carnegie Hall; Alber Baseel, an in-demand Palestinian percussionist who has toured extensively with folk artists in the Middle-Eastern and Balkan traditions, and many other talented Brooklyn-based artists and educators.

Meet the JPMP Board
Roy Nathanson, President

Roy Nathanson has had a varied career as a saxophonist, composer, bandleader, poet, actor and teacher. In the 80's he and Curtis Fowlkes formed the Jazz Passengers, a New York City downtown jazz band who, along with Roy's Sotto Voce project, became a vehicle for a variety of his music/theatre projects and text/music experimentations. Nathanson sees JPMP as a structure to foster the creative and educational/activist goals that have been atthe heart of the Jazz Passengers' work.
Dana Ware, Secretary and Executive Director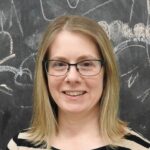 Dana Ware, known professionally as Dana Hall, is an attorney with a solo practice focused on clean energy. Motivated by her desire to repair the world and sustained by her love of the uniquely American artform of jazz, Dana leverages her experience with business and non-profit organizations, along with her familial connection to the Jazz Passengers, to be JPMP's first Executive Director. She looks forward to helping the organization grow and realize its dreams.
Andrew Gurian, Treasurer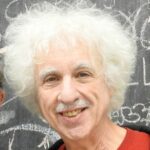 Andrew Gurian has been making films since the age of 12. He began working
in video in 1972 with Shirley Clarke's TP Videospace Troupe, is a periodic guest lecturer at NYU's Gallatin School of Individualized Study and has published in the Millennium Film Journal. His work has been presented on WNET/Channel 13, at the Museum of Modern Art, and at the Metropolitan Museum, among other venues. Andrew's projections have been a part of Subway Moon since its inception in 2007.
Zuri Gordon, Member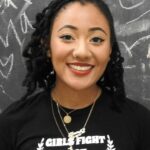 Zuri Gordon is a graduate of Brandeis University living and working in New York City. As an alumna of the Institute of Collaborative Education, Zuri participated in the first iteration of Subway Moon that performed in Paris, France in 2008. Zuri now works with JPMP, Inc. as a fundraising coordinator and teaching artist. She is also an assistant to the Executive Director, working on organizational development and alumni and partner outreach.
Tim Kiah, Member

Tim Kiah is a double bass player, singer, composer, teacher and performer who studied at the Boston Boy Choir School and later at the Eastman School of
Music while obtaining a degree in Nursing from the University of Rochester. He also received an MFA in Music from the City College of New York where he
formed a group called Nurse Kaya to emphasize the healing nature of music. Tim began performing and teaching with Subway Moon in 2007 and has been a core member of our team ever since.
Gabrielle Napolitano, Member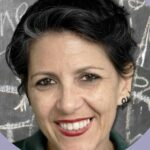 Gabrielle Napolitano has experience in design, marketing, events, retail, and community building. She started as an Art Director for Columbia House
Music Club and now she has a diverse list of clients from small local businesses to large companies to non-profits. She owned a successful childrens' retail shop in downtown Brooklyn called Still Hip, and produced an award winning family concert series. Gabrielle is the VP of Signature Events for NAWBO (National Association of Women Business Owners) NYC.
Vivian Hernandez-Ortiz, Member

Vivian Hernandez-Ortiz is a native New Yorker, who attended public schools from Pre-K to 12th grade. She learned clarinet at the age of 12 and attended the High School of Performing Arts, St. Lawrence University, and the Columbia University Graduate School of Journalism. After a fellowship at NBC News, Hernandez-Ortiz began freelancing as a field producer and worked as an associate producer at ABC News PrimeTime. She produced overseas and regional stories for the newsmagazine shows, including the program 20/20. She has worked as senior producer at a local cable news channel, and has produced and managed original programming, from features to community events for FiOS1 News, in Long Island and the NYC area. In 2018, Hernandez-Ortiz was producer, writer, filmmaker and creative director for AmeRican Poet Tato Laviera, an introspective film on the life and legacy of Tato Laviera, Nuyorican poet, playwright, and community activist from the Lower East Side.
Meet Our Advisors
Josh Dorf, Co-Chair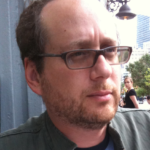 Josh Dorf first came into contact with the Jazz Passengers in 1987, when he was sleeping at the Knitting Factory the summer after high school. Josh's brother, Michael, had started the Knit and Josh ended up working even closer with the Jazz Passengers when he was running the Knitting Factory office in Holland. Today, Josh owns a natural food brand and sits on the Board of City Winery.
Jonathan Nelson, Co-Chair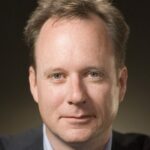 Jonathan Nelson toured North America and Europe extensively with the Jazz Passengers in the late eighties and early nineties as their sound engineer. After moving to San Francisco Jonathan founded the first dot com and took several companies public. Several years later he became a partner in four music venues and three music festivals in the Bay Area. Today Jonathan's organizations produce over 2,000 performances annually.
Deborah Harry, Member

Deborah Harry is an American icon—a notable performer, songwriter, model and actress and lead singer of the new wave band Blondie. Debbie first worked with the Jazz Passengers as a featured vocalist on their 1994 release, 'Jazz Passengers In Love'. After that she toured the world as a member of the band for seven years, and teamed up with Elvis Costello on the Jazz Passengers cover of "Don'cha Go 'Way Mad". Debbie is a stalwart champion for Subway Moon, frequently appearing at fundraising events and sharing her special magic with Subway Moon students.
Bill Ware, Member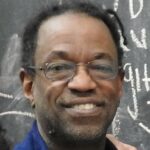 Bill Ware is a quiet giant on the vibraphone, composer, recording artist and producer. A charter member of the Jazz Passengers and the NYC "acid-jazz" band Groove Collective, he also toured with Steely Dan (93-95) and has led and been a member of countless bands. Ware composed orchestral works and a songbook with Deborah Harry, the Jazz Passengers and orchestra. Bill has composed several film scores, some in partnership with Roy Nathanson. He leads his own quintet, Bill Ware & the Club Bird All-Stars and serves as music director for several of JPMP's programs.
Peter Karp, Member


Peter Karp is Principal of the Institute for Collaborative Education where Subway Moon was incubated and launched as an educational experience. As an educator and former professional musician, Peter sees how the collaborative process of making music provides a meaningful pathway for students and opens doors to understand other people's lives and experiences. He is eager to help school leaders and communities embrace JPMP's programs to enrich student development.
Arturo O'Farrill, Member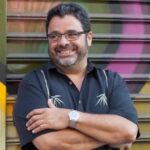 Arturo O'Farrill is a world renowned pianist, composer, and educator who began his professional career with the Carla Bley Band and has performed with a wide spectrum of artists including Dizzy Gillespie, Lester Bowie, Wynton Marsalis, and Harry Belafonte. He is founder of the Afro Latin Jazz Alliance, a not-for-profit organization dedicated to the performance, education, and preservation of Afro Latin music. An avid supporter of all the Arts, Arturo has performed with Ballet Hispanico and the Malpaso Dance Company, for whom he has written three ballets. He has received commissions from Meet the Composer, Jazz at Lincoln Center, The Philadelphia Music Project, The Apollo Theater, Symphony Space, the Bronx Museum of the Arts, the Young Peoples Chorus of New York, and the New York State Council on the Arts. Arturo's well-reviewed and highly praised "Afro-Latin Jazz Suite" from the album CUBA: The Conversation Continues (Motéma) took the 2016 Grammy Award for Best Instrumental Composition and the 2016 Latin Grammy Award for Best Latin Jazz Album. His powerful "Three Revolutions" from the album Familia-Tribute to Chico and Bebo was the 2018 Grammy Award (his sixth) winner for Best Instrumental Composition.